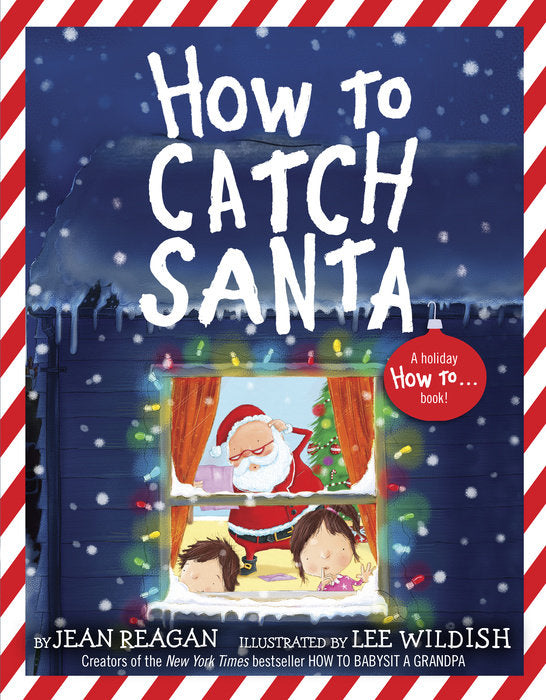 After waiting for days and days and days, it's finally Christmas Eve. And that's when you can try to catch Santa. . . . but only if you know the right tricks! 
 
Pay attention to these clever tips for "catching" Santa (be crafty! be clever! be gentle!) on Christmas Eve. Santa can't resist cookies…or riddles! And don't forget to leave the Christmas tree lights on so Santa can see his way around!
 
Filled with humor and holiday warmth, this is a jolly read-aloud for the whole family to enjoy! From Jean Reagan and Lee Wildish, creators of the bestselling HOW TO… series, comes a delightful new offering, written again in a hilarious instructional style.