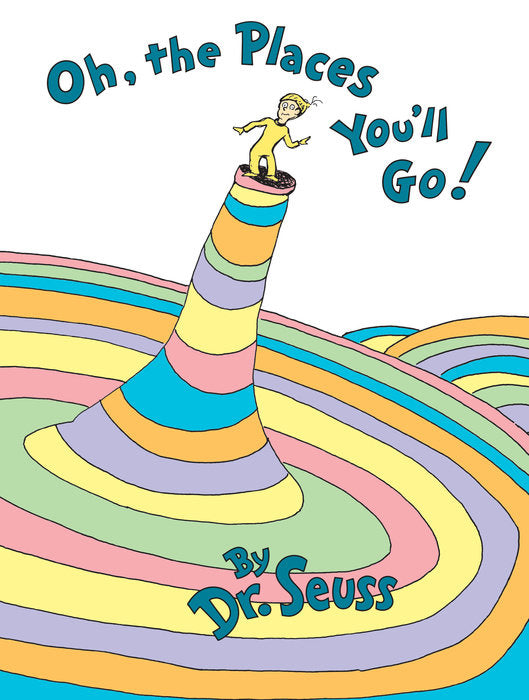 Oh, the Places You'll Go!
From soaring to high heights and seeing great sights to being left in a Lurch on a prickle-ly perch, Dr. Seuss addresses life's ups and downs with his trademark humorous verse and whimsical illustrations.

The inspiring and timeless message encourages readers to find the success that lies within, no matter what challenges they face. A perennial favorite and a perfect gift for anyone starting a new phase in their life!