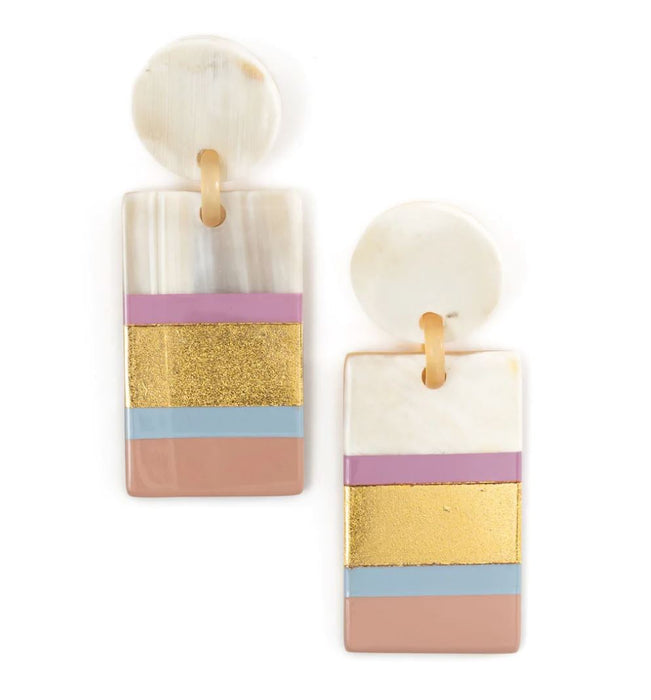 Rose Cabana Statement Earrings
This flattering earring shape is sparkling with the layered metallic shimmer gold foil, and nude rose.
Pair these with a flowing dress for day or night and prepare yourself for a heck of a lot of compliments!
Colors: Rose and Metallic Gold
Lightweight Buffalo Horn
Dimensions: 3" x 1"
Stainless Steel ear post