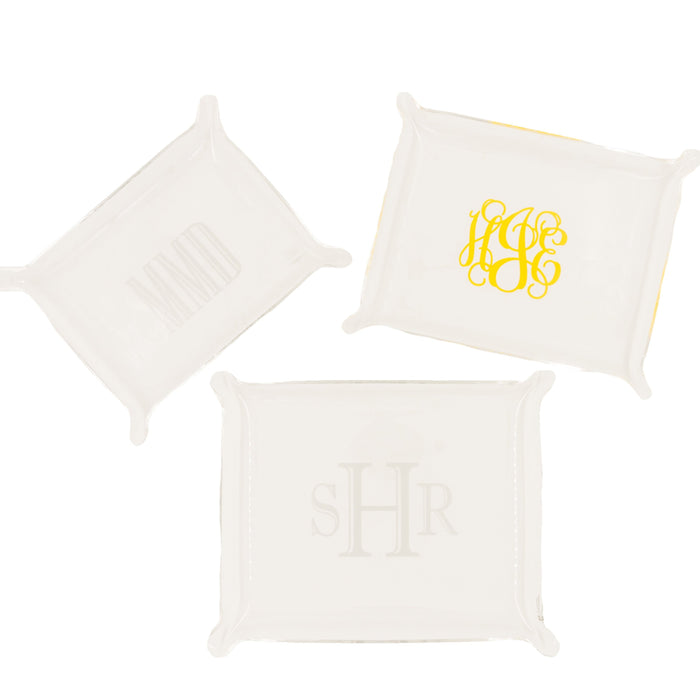 One of our best sellers for teachers gift and graduation gifts. They go perfectly on a teachers desk as well as the dorm room vanity or side table. Crystal clear hand made rectangular acrylic tray with pinched corner design. 
Large Tray Measures: 10.5" x 8.5" x 1"
Medium Tray Measures: 9.5" x 7.5" x 1"
Small Tray Measures: 8.5" x 6.5" x 1"