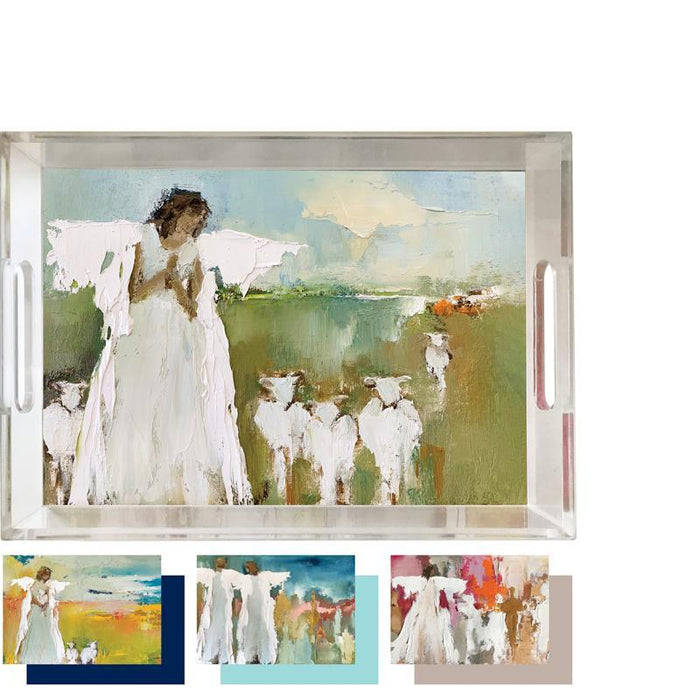 Acrylic Interchangeable Angel Tray
Bring warmth and beauty to your home with our Acrylic Tray (10x14 inches), featuring four interchangeable and reversible inserts angel inserts, this tray would make a beautiful addition to anyone's home. 
Each insert is double-sided with an original angel painting on one side and a coordinating color on the other. The bottom slides out allowing you to easily change out the insert. 
Hand wash only, remove the insert prior to washing 
Do not place in the dishwasher or microwave
Includes 4 removable inserts featuring an original angel on one side and a coordinating color on the other
10x14 inches