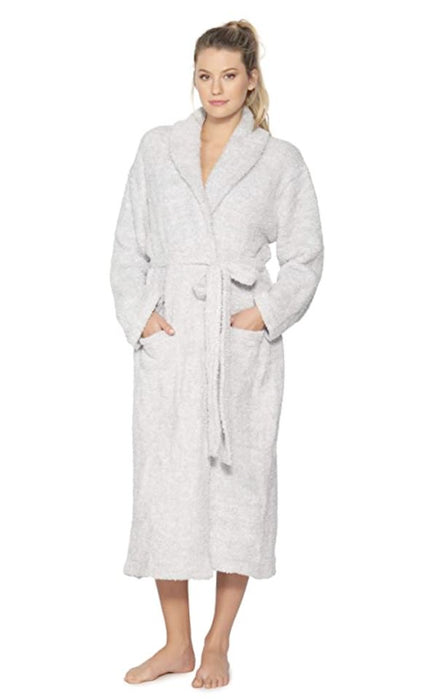 Adult Heathered Robe - Size 1
100% Polyester

New unisex heathered cozychic robe is cozy and comfortable.

Better than the classic robe, this new robe is made with heathered CozyChic yarn.

Size 1: 5'6" and under, ~42" length

Machine wash cold with mild detergent. Gentle cycle. Do not use bleach. If needed, tumble dry on Air Fluff or lowest dryer setting, with no dryer sheets. We do not recommend the use of fabric softeners. They can alter the look and feel of our fabric.