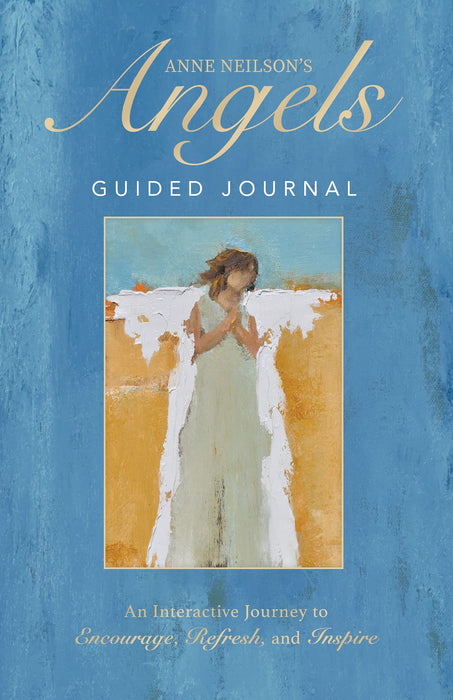 Are you ready to go deeper on your spiritual journey and breathe new life into your faith? Love, joy, wisdom, and hope--these are just a few of the things we all want more of in our lives. In Anne Neilson's Angels Guided Journal, you will have a chance to engage in these topics and more while enjoying Anne's inspiring angel art. Embrace your quiet time with God as you pour out your fears, challenges, hopes, and dreams in this gorgeous full-color journal.
 Anne Neilson's Angels Guided Journal offers:
A foreword by friend and longtime fan, Kathie Lee Gifford
Thought-provoking stories from Anne to inspire you
Guided writing prompts
Journaling space to write your thoughts and deepen your reading experience
Original angel art from Anne throughout
"My prayer," says Anne, "is that the art and stories throughout this little book will be a beautiful reminder for you that God is both our Creator and the fulfiller of His promises to us."
This lovely journal will be a favorite go-to in your moments of drawing closer to God and also makes a thoughtful gift for:
Christmas, birthdays, and Mother's Day
Teachers, friends, and loved ones for special occasions
Fans of Anne Neilson's previous books and art
Anyone searching for a deeper spiritual connection
Deepen your faith and expand your sense of wonder with this 40-day guided journey paired with Anne Neilson's ethereal angels and accompanied by Anne's effervescent voice and thought-provoking journal prompts.