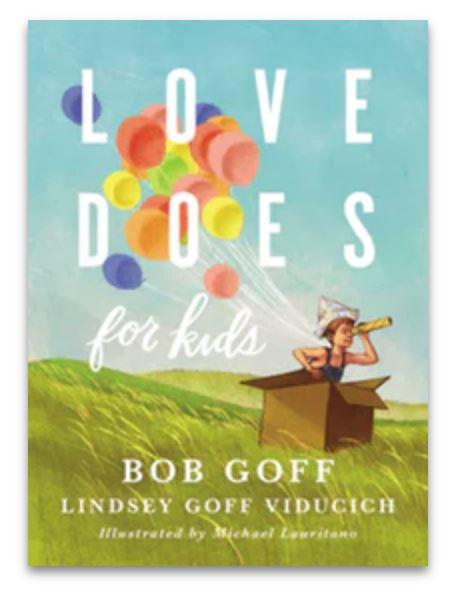 Kids everywhere will love Bob and Lindsey's stories about how love does. With childlike faith, enthusiasm, and great whimsy, young hearts will feel instantly connected to a love that acts as much as it feels. Children will walk away with a sense of wonder at how great God is and will feel empowered to do things that will make a tangible difference in the world.
As a little boy with a big personality and even bigger dreams, Bob Goff had lots of questions, and they didn't go away when he grew up. It wasn't until he learned just how big and wild and wonderful God is that he began to find answers. Once Bob learned about the deep goodness of God, he began to learn about the great power God gives His kids when they live a life full of love for others.
Bob and Lindsey invite kids to get to know God better and to see the world as a place designed to be changed as we put our faith in action.