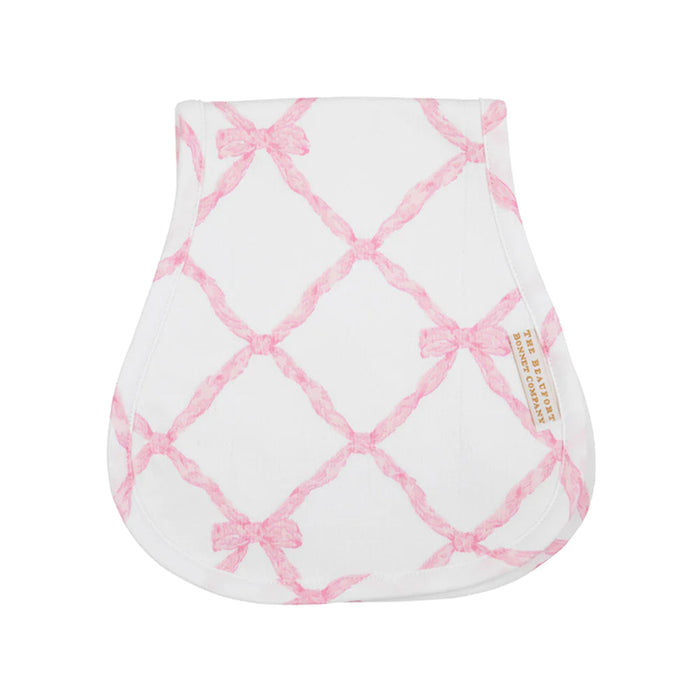 Oopsie Daisy Burp Cloth - Belle Meade Bow
Our Oopsie Daisy Burp Cloth in Belle Meade makes even the biggest "oopsie daisies" sweet! You'll love this addition all your baby girl accessories.
Our new Belle Meade Bow print features Pier Party Pink and is brighter and more pink than our previous Belle Meade Bow print.