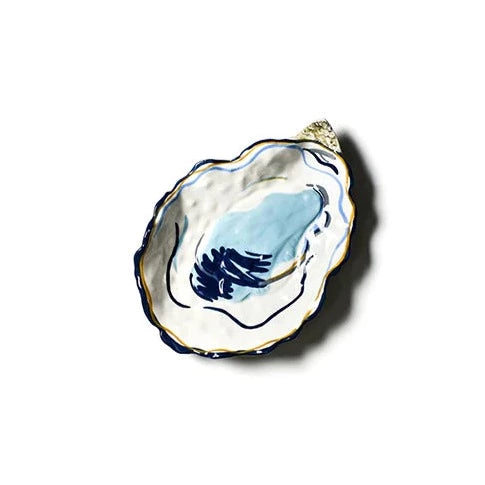 Keep your trinkets delightfully close at hand with our Oyster Trinket Bowl. This sophisticated piece brings a coastal component to your home décor and a smile to your face each time you use it. A favorite in our Oyster Collection, a perfect gift to keep favorite tokens close at heart.

Hand-painted in shades of blue, accentuating the features that make it a stylish piece to add to any collection. Effortlessly create a sophisticated nautical complement to any home décor with our Oyster Collection.

Bring home an Oyster Trinket Bowl and create a coastal connection to add seaside elements to your home décor.
Dimensions:
3.1in W x 4.5in H
Care Instructions:
Dishwasher safe, not microwave safe (due to gold metallic feature)