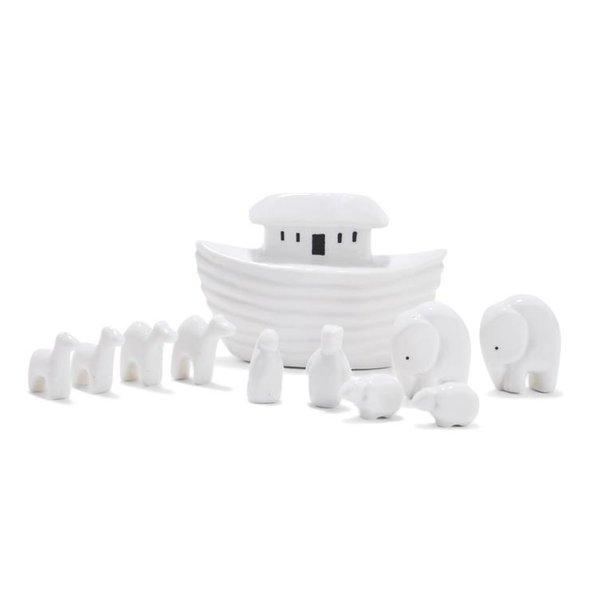 Precious Keepsake 11 Piece Miniature Noah's Ark
Approximately .5" x .5" x .5" Figurines; 2.5" x 1" x 2.25" Ark; 5.5" x 7.5" x 8.5"; Porcelain; Miniature Noah's Ark Set; NEW
Noah's story of faith and obedience has long been a popular theme to fill a baby's space with inspiration.
Simple Noah's Ark scene made out of plain white porcelain. There are eleven figures in total.