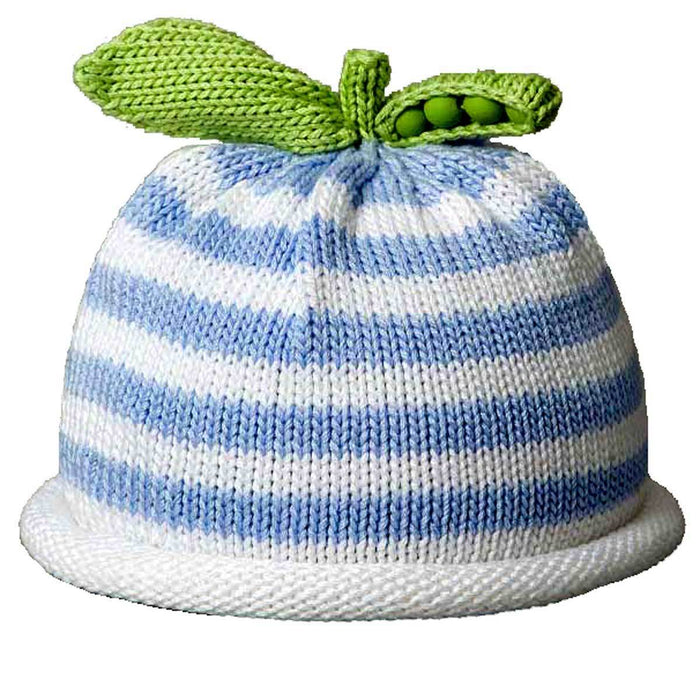 The Sweet Pea knitted hats are decorated with a knitted leaf and pea pod containing four peas. The peas are painted with a non-toxic paint and are sewn four times for added safety. The ladies knitting the hats are moms, so safety is a priority. The yarns meet international standards for safety.
Each hat is hand-loomed when ordered, making each one of a kind. 
We monogram these across the front.