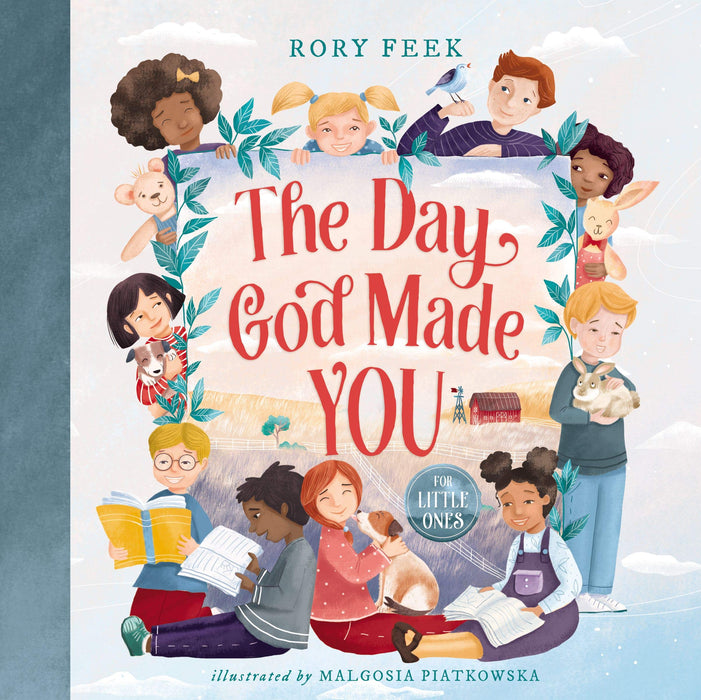 In this empowering book, Grammy Award–winning singer and songwriter Rory Feek of Joey+Rory encourages children that God made them unique creations.
Your children or grandchildren will love cuddling up with you to discover how God delighted over each and every detail of their lives and personalities as He created them--from the shape of their eyes to the sound of their laughter. The Day God Made You also reminds toddlers and preschoolers that God knew their families, their friends, their tears, their gifts, and even their dreams and hopes from the very beginning.
This beautiful and affirming story for babies to 4-year-olds
celebrates the diverse and wonderful features God created in each of His children with Rory Feek's moving lyrical rhymes

reminds all children--including all races, different abilities, and those with special needs--that God created them with purpose and love

encourages positive self-concept and self-esteem as children learn to be happy with themselves because God delights in who He created them to be

is a comforting and inspiring read to share at story times or to send children to bed with peaceful hearts
This colorful board book with vivid illustrations from artist Malgosia Piatkowska is a great gift for Christmas, birthdays, baptisms, adoption parties, and preschool graduation. Delightful rhymes and a powerful message of love make this the perfect parent-child read for families of all shapes and sizes, including nuclear families, single-parent homes, foster families, and adoptive families.